Happy Thanksgiving • Enjoy the holiday!
<!- img src="http://t0.gstatic.com/images?q=tbn:ANd9GcTJ-0IOjxPPC3cRg0hx6cpzR68iyeaBDfiSPDTxdVhxBelynHvT&t=1" width="50%"->
Racing Weather

Welcome to The Bomber Nation.
We invite all drivers from all divisions to submit your information and a photo for a
driver bio. Get yourself known, and let your fans know more about you. Email us at
drivers@thebombernation.com - We have exciting things planned for this season!
If you see something, hear something, or do something race related, let us know at
The Bomber Nation.
---
Juniors unite: Close friends Earnhardt, Truex celebrate

Martin Truex Jr. celebrates in Victory Lane after winning the NASCAR Cup Series season championship.
Photo Credit: AP Photo/Terry Renna

HOMESTEAD, Fla. (AP) — Dale Earnhardt Jr. chugged another beer, left his crew guys on pit road after a nearly hour-long post-race party and bolted for the championship stage.

He had another celebration ahead with one of his best buddies in racing.

Earnhardt raised a cold one . Martin Truex Jr. hoisted a trophy.

Two friends who hunt together, own property together and once raced on the same team had another reason to come together: To revel in Truex's first Cup title.

Truex capped the most successful season of his journeyman career as NASCAR's champion Sunday by winning the season finale at Homestead-Miami Speedway. He beat Kyle Busch, Kevin Harvick and Brad Keselowski — all former series champions — to claim the crown. He was mobbed by his Furniture Row Racing team, sobbed during a long embrace with cancer-stricken partner Sherry Pollex and thanked team owner Barney Visser for saving his career.

But he couldn't forget Junior, the guy who gave him his first shot in NASCAR when he lured Truex from New Jersey to North Carolina to pursue a professional racing career. Driving for Earnhardt's second-tier Xfinity Series team, Truex won two championships.

"I wouldn't be here today without him. My path would surely be different," Truex said. "There's a lot of things that would be different if it wasn't for Dale. He's just been an amazing friend, and always there for me. To see how happy he was, genuinely happy to come to victory lane, I love him like a brother."

Truex, the regular-season champion, was the favorite to win this title. He dominated nearly every statistical category all year — he led the most laps and won the most stages — and his victory was his series-best eighth in 2017.

So even though it was Earnhardt's finale as a full-time driver, Truex earned his share of the spotlight.

It was the first championship for Denver-based Furniture Row Racing. It was the second title in three years for manufacturer Toyota.

Busch finished second for Joe Gibbs Racing, helping Toyota — the most dominant manufacturer this season — go 1-2 in the finale.

Kyle Larson, who was eliminated from the playoffs last month, finished third in a Chevrolet for Chip Ganassi Racing. Harvick, seeking his second title, was fourth in a Stewart-Haas Racing Ford.

Keselowski wound up seventh, failing to give Team Penske a season sweep of the two top American racing series. Penske won the IndyCar title in September.

Truex also denied Ford its third win of the weekend. Ford drivers won titles in the Truck and Xfinity series. The manufacturer has not won a Cup championship since 2004.

Ford may not have had a realistic chance because of how strong Truex has been all year. When he finally took the checkered flag, he sobbed and struggled to collect his thoughts.

"I was a mess. I couldn't even talk," Truex said. "I was a wreck thinking about all the tough days, the bad days, the times where I thought my career was over with, the times when I didn't think anyone believed in me, but the guys, the people who mattered did, my fans, my family.

"Then when I got with this team ... they resurrected my career and made me a champion."

Missing from the celebration party was team owner Visser. He suffered a heart attack two weeks ago and is sidelined in Colorado. After pouring millions into his race team, Visser watched it win its first championship on television.

Even as Earnhardt partied on pit road with his crew, he tried to put the focus on Truex. He had driven alongside Truex after the race and hit his car in celebration.

"I am so proud of him," Earnhardt said. "This sport needs drivers like Martin Truex Jr., and everything that he went through as a driver, and everything he went through in his personal life, and everything Sherry has gone through, it's just great. And they (Furniture Row) are the outsiders up there in Colorado, came down here and beat all of us from North Carolina."

Even with that early success with Earnhardt's second-tier team, Truex's career took a while to take off. He had a ride with Dale Earnhardt Inc., which closed and was folded into the Ganassi lineup. He finally found some success after signing with Michael Waltrip Racing, but he got snared in an MWR cheating scandal in 2013 that ultimately cost Truex his job and led to the eventual shutdown of the organization.

He acknowledged earlier this week that he worried he'd never race again at NASCAR's top level, at least until Visser called.

Pollex, who suffered a recurrence of ovarian cancer this year, reminded Truex of how far they've come when she embraced him.

"I told him 'That's why you never give up,'" she said. "That's been our motto all along, ever since I started my cancer battle. We were never going to give up, and we didn't. Everybody is battling something, everybody is fighting something in their life, not just cancer, but any kind of struggle that they're going through in their life.

"We always say if you can fight a struggle with a positive attitude and just have a smile on your face and find the good and the silver lining in everything, in the end you'll come out and karma will pay you back and good things will happen to you."

By Jenna Fryer (Associated Press)
---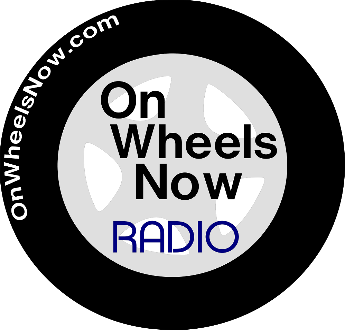 With your hosts: JJ Nunn, Gary Wyatt and Michael Riefler. Your Inside Look at Local Motorsports
The Racers Round table - racers and race fans talking about racing.
Dirt and asphalt oval short track racing, drag racing, off road racing and more ...
Interviews with race car drivers, track officials and fans.

'LIVE' Every Tuesday at 6:00pm (PST).
Listen to the show live by clicking HERE
We welcome your call, the number is (702) 485-4699




---
Doss, Tellstrom victorious at West Coast Short Track Championships

Jeremy Doss celebrated his birthday in the Winner's Circle at The Bullring after taking the checkered flag.
Photo Credit: Jeff Speer

Redemption was extra sweet for Jeremy Doss at the West Coast Short Track Championships at The Bullring on Saturday night.

The Upper Lake, Calif., driver recovered from a tough runner-up finish to Derek Thorn at the Senator's Cup Fall Classic on Oct. 21 to celebrate his birthday with a win in the 125-lap SPEARS Southwest Tour Series finale at the 3/8-mile paved oval. Thorn led the race early and traded the lead with Doss just past the midway point before Doss pulled away down the stretch to pocket the $5,000 winner's check.

"I'm just so stoked. It couldn't be a better birthday present," said Doss, who swept a pair of NASCAR Super Late Models races at The Bullring on Sept. 23. "It's 100 percent (redemption). I've got to hand it off to the JD Motorsports crew. They busted their butts all weekend, and it paid off."

Thorn didn't leave Las Vegas empty-handed however, as he clinched his record fourth SPEARS Southwest Tour Series season championship after finishing third behind Doss and Jeff Bischofberger. The Bakersfield, Calif., driver was thrilled to take home the season title.

"To win a championship, it's a whole year process, a lot of work and a lot of hours," said Thorn, who plans to run in the K&N Pro Series in 2018. "I just can't thank Byron and Carol Campbell enough for assembling such a great team to give us the best opportunity to come out here and race. It's always an honor to race here in front of the Vegas crowd, and we try to put on a show each and every weekend."

Ricky Schlick of Claremont, Calif., celebrated his SPEARS Southwest Tour Series Rookie of the Year crown on the front stretch after taking fourth place in the race.

Kyle Tellstrom of Ukiah, Calif., survived re-start after re-start and a late charge from Scott Winters to win the 100-lap Lucas Oil Modifieds race by just .247 of a second. Tellstrom led the majority of the event, which was separated into two 50-lap segments, and was ecstatic after taking the checkered flag.

"It feels great, and this is my best track statistically," said Tellstrom, who now has three career Lucas Oil Modifieds victories. "We've been so close here a few times, and last year I thought we were going to get one. It feels damned good to be here now and make it happen."

Taylor Miinch, who had already wrapped up the 2017 Lucas Oil Modifieds season championship heading into the event, finished a close third.

Annie Breidinger of Hillsborough, Calif., earned some redemption of her own after finishing second at the Senator's Cup Fall Classic by winning the USAC HPD Midget Series' 30-lap feature by .747 of a second ahead of Nolan Allison. Breidinger also won the USAC East-West Challenge Cup by taking the race title, her first at The Bullring.

"This is my first win at this track after racing here for three or four years, so I'm pretty excited," Breidinger said. "I really like this track. It's really fast and always has good competition."

Breidinger's sister, Toni, a multiple-time winner at the LVMS short track, was leading the race until a lap-18 wreck relegated her to the rear of the field. She battled back to a ninth-place finish.

Las Vegas driver Kyle Keller passed Dezel West of Henderson, Nev., with seven laps remaining in the 40-lap Jr. Late Models feature, crossing the finish line 1.197 seconds ahead of Adam Lemke to take the race victory. Keller's car was putting out puffs of smoke from a suspected tire rub, but it didn't keep him from the Winner's Circle.

"I didn't think I had a tire rub, I was just focused on taking that lead and getting the win," Keller said. "I just ran my line and stayed focused, and when I got underneath (West), I didn't give up. I just kept driving in and got him."

Racing will return to The Bullring on March 10, 2018, with the short track's 18th season-opener. Tickets will be available on www.LVMS.com or by calling 800-644-4444 next year.

For more information and complete results, please visit LVMS online at www.LVMS.com.

(This will conclude the 2017 season, happy holidays and we'll see you next year!)
---
• All events, dates, times and classes are subject to change without prior notice.