4th Annual Racers BBQ • February 25 • Sunset Park @ 10:00 am
<!- img src="http://t0.gstatic.com/images?q=tbn:ANd9GcTJ-0IOjxPPC3cRg0hx6cpzR68iyeaBDfiSPDTxdVhxBelynHvT&t=1" width="50%"->
Racing Weather

Welcome to The Bomber Nation.
We invite all drivers from all divisions to submit your information and a photo for a
driver bio. Get yourself known, and let your fans know more about you. Email us at
drivers@thebombernation.com - We have exciting things planned for this season!
If you see something, hear something, or do something race related, let us know at
The Bomber Nation.
---
Outlaws ready to head to Las Vegas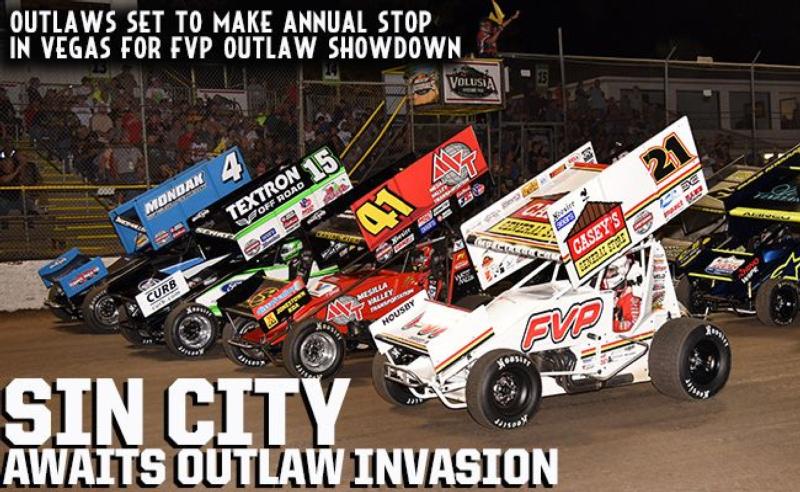 Photo Credit: World of Outlaws

The World of Outlaws Craftsman Sprint Car Series prepares to make its much-anticipated annual stop in Sin City at The Dirt Track at Las Vegas Motor Speedway on Wednesday, Feb. 28, and Thursday, March 1, with the running of the FVP Outlaw Showdown.

"We are thrilled to continue our partnership with the World of Outlaws Craftsman Sprint Car Series at The Dirt Track at Las Vegas Motor Speedway," FVP Senior Brand Manager Amber Misunas said. "The FVP Outlaw Showdown is one of the most popular races on the schedule for fans and teams alike as The Greatest Show on Dirt takes center stage in the Entertainment Capital of the World. We couldn't be prouder to be associated with the event."

It's true. Last year, 42 cars signed in at The Dirt Track at Las Vegas Motor Speedway, and another stout field is expected as the World of Outlaws Craftsman Sprint Car Series makes its first West Coast appearance of the Series' 40th Anniversary Season.

In addition to the Outlaw regulars and the abundance of California locals slated to attend, Australia's Kerry Madsen, Texas's Aaron Reutzel, Pennsylvania's Tim Shaffer, Iowa's Terry McCarl and Indiana's Joey Saldana are among the confirmed entries to this year's FVP Outlaw Showdown. Also confirmed to attend is FVP-sponsored driver Brian Brown.

"I always enjoy going to Las Vegas," Brown said. "We always seem to run pretty well, and the crowds are always awesome. Having my partner FVP being the presenting sponsor of the race makes it that much more special to run well there.

"It's always good to join our customers and employees at the FVP hospitality tent then go out and perform for them later in the night."

The Dirt Track at Las Vegas Motor Speedway has been a staple on the World of Outlaws schedule since 1996, when Mark Kinser won the inaugural visit to the semi-banked half-mile. Entering 2018, the man to beat on the World of Outlaws tour and at Vegas remains Fargo, N.D., native Donny Schatz, as he enters the midweek showdown with the 2018 DIRTcar Nationals Big Gator Championship in tow.

For more information and tickets, please visit LVMS online HERE.
---
The Bullring at Las Vegas Motor Speedway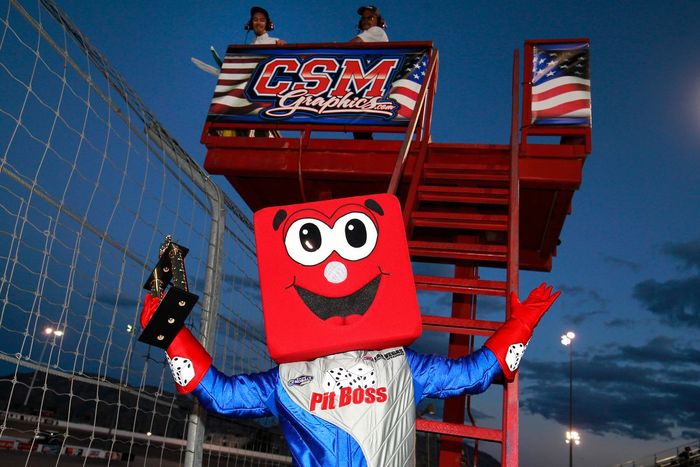 Photo Credit: Jeff Speer

Saturday, February, 24 - Registration Day and preseason open test 1:00 pm

March 10 - NASCAR Whelen All-American Series Opening Night

NASCAR Super Late Models, Super Stocks, Modifieds, Bombers,
USLCI Legends, Thunder Cars, Bandoleros and Skid Plate Cars

Pre-race autograph session on the track, Gates open at 5:00pm, racing at 7:00pm

For more information and tickets, please visit LVMS online at www.LVMS.com.
---
The 4th Annual Racers BBQ - Sunday February 25th at Sunset Park 10am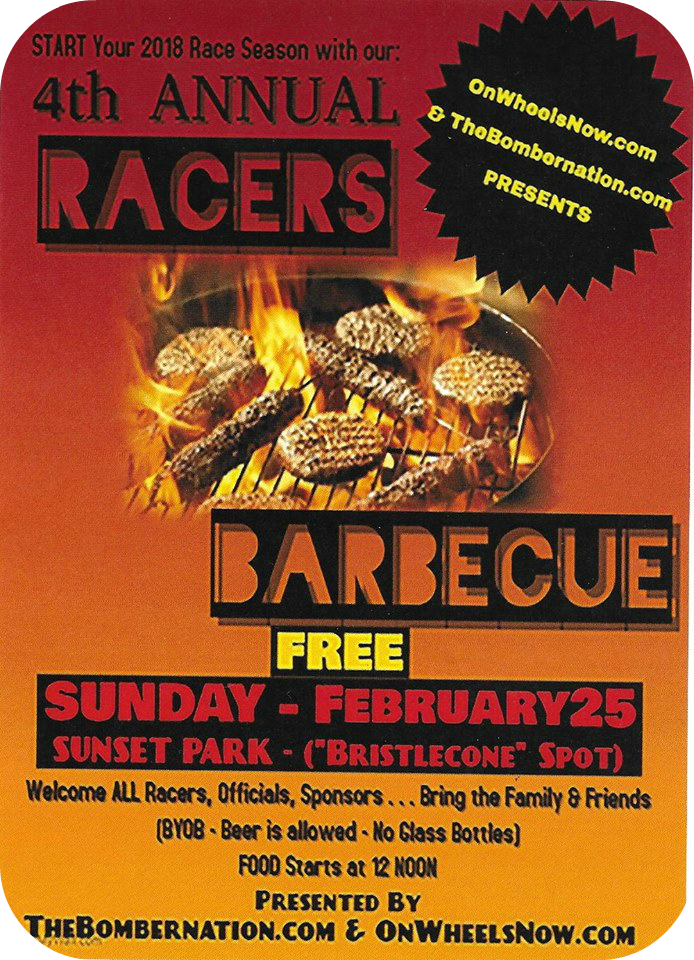 Kick off the 2018 race season with our 4th annual racers bbq. Bring the kids and spend some time at the park, enjoy the day with free food and fun for all.
Available will be horseshoe pits, volleyball, cornhole toss, frisbie golf, open fields, playground, walking trails and more.

Bring your own beer (No glass bottles please.)


---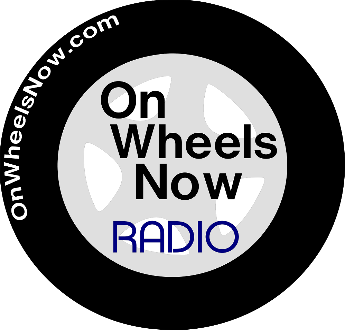 With your hosts: JJ Nunn, Gary Wyatt and Michael Riefler. Your Inside Look at Local Motorsports
The Racers Round table - racers and race fans talking about racing.
Dirt and asphalt oval short track racing, drag racing, off road racing and more ...
Interviews with race car drivers, track officials and fans.

'LIVE' Every Tuesday at 6:00pm (PST).
Listen to the show live by clicking HERE
We welcome your call, the number is (702) 485-4699




---

Saturday February 24 - Racing @ 6:00pm
Sigma Engineering Inc. Late Models - *100 Laps & Championship
Get It In Gear Street Stocks
Havasu Wiring Outlaw Karts
Sam Nichols Electrical Factory Stocks
Flowers Assisted Living Team Factory
---


Next race March 3 - Gates @ 6:00 pm, racing @ 7:00 pm

Ministock, Bombers, Super stock, Dwarf, Coupes Hobby stock, Modified

We'll see you over the hump in Pahrump!
---
• All events, dates, times and classes are subject to change without prior notice.